05.02.23
MACE Raise 40k to help make a difference in the local community
Staff and customers from MACE stores across Northern Ireland have raised a staggering £40,000 for Northern Ireland Chest Heart and Stroke (NICHS) throughout 2022. MACE began working with the charity in 2016 and since then the partnership has gone from strength to strength, helping rebuild the lives of thousands of local people living with chest, heart and stroke conditions.
Over the past year, members of staff from across the 80 MACE stores have taken part in a variety of fundraising events including Static Cycles and Blood Pressure events, raffles, Jolly Jumper Days and Christmas competitions. To celebrate International Coffee Day, MACE also donated 50p, over a three-day period, from the sale of every Frank and Honest coffee purchased in-store to the charity.
The partnership has thrived over the past 7 years and, to date in February 2023, MACE had raised an extraordinary total of £266,822.42 to help support NICHS'swork across Northern Ireland. MACE is not only involved with raising funds, but also actively supports the charity's health awareness campaigns, like last year's focus on Blood Pressure.
MACE supports the charity's Campaigns and helps to raise awareness through their social media channels, as well as in store with posters and flyers, static cycle events and BP Pop Ups to detect high blood pressure in customers and staff.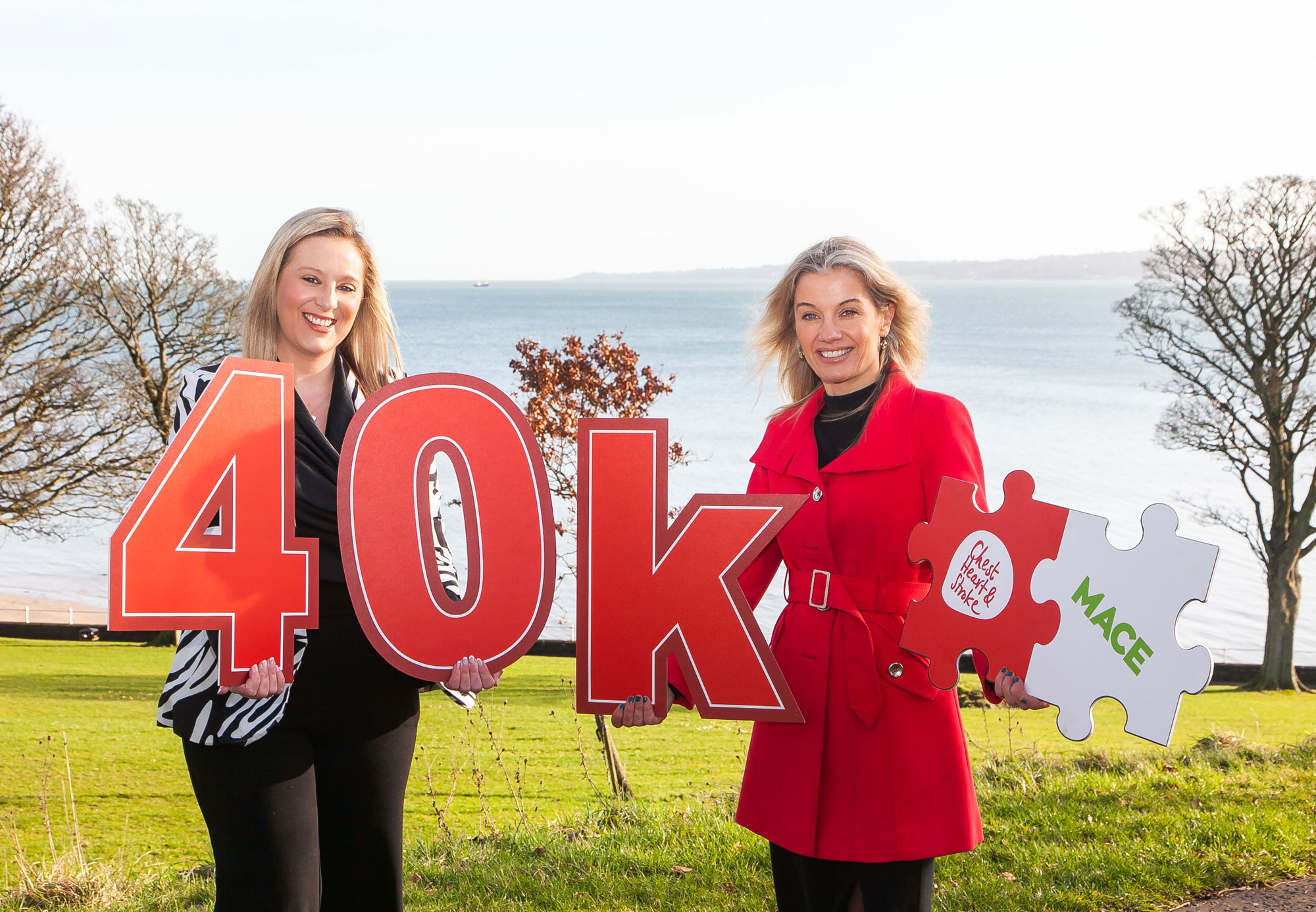 Mary Cassidy from MACE says; "I am very proud of our staff, retailers and customers who have put in a tremendous effort to help raise such an incredible amount for 2022. I would like to thank everyone who supported our fundraising events and gave so generously.
It was also fantastic to be able to play our part in supporting NICHS's blood pressure awareness campaign in 2022. MACE is at the heart of local communities across Northern Ireland and we were delighted to be able to offer pop-up blood pressure checks to our customers and staff. We look forward to another year of working with the charity and getting involved with lots of great initiatives."
Jackie Trainor, Director of Income Generation at Northern Ireland Chest Heart &Stroke adds; "We are so grateful for the ongoing generosity of MACE, their staff and customers who, over the years, have ensured that thousands of people affected by chest, heart or stroke related conditions have received the support and care that they deserve. We would like to say a huge thank you for raising this tremendous sum of money as nearly 90% of our care and prevention services and research are funded exclusively by donations from the public. Fundraising efforts like MACE's are vital tothe work we do."
"MACE's support of our blood pressure awareness campaign was fantastic. It helped us deliver our message around the importance of knowing your blood pressurenumbers and the risk of heart attack and stroke associated with undetected high blood pressure to many people throughout Northern Ireland. 120 people were signposted to their GP after availing of the pop-up blood pressure checks in MACE stores and it is amazing to think lives have potentially been saved because of this."